Upplands Väsby station is transforming into a modern station with up to 1,500 new homes and 30,000 square meters of offices, commerce and service in proximity to public transportation.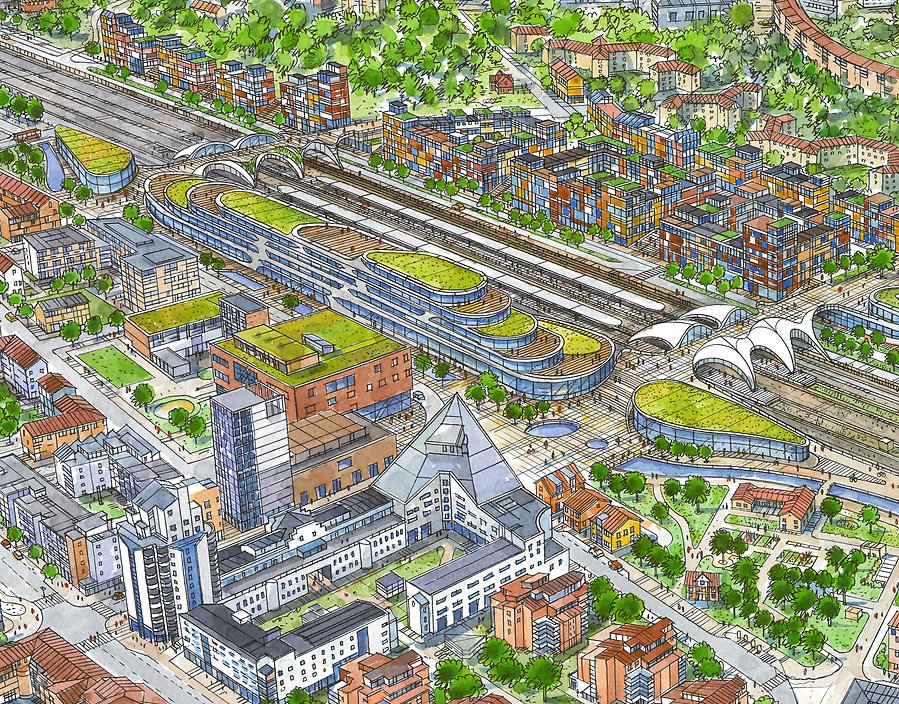 Väsby Entré
Väsby Entré is planned to be a new district with pleasant urban environments and mixed-use neighborhoods. The district will connect eastern and western Väsby and become a large meeting place for both Väsby residents and regional and international visitors. The proximity to Arlanda, Stockholm and Uppsala makes Väsby a growth engine in the Stockholm region. The station is today one of the region's major exchange points and will be developed into a modern and attractive station for the traveler.
A vibrant district and better public transport
In the area, a modern station is planned, up to 1,500 new homes and 30,000 square meters of office, retail and service in a location close to public transport. The Väsby Entré is creating the right conditions for a vivid neighborhood, an attractive station and even better public transport. The district will connect the eastern and western part of Väsby by bridging the tracks. The new contiguous district also includes a new bus terminal with a safe indoor environment in direct connection to the commuter train station.

Väsby Entré will contribute to sustainable regional and local development: socially, ecologically, and economically. The neighborhood will tie together central Väsby with attractive urban environmental characterized by high quality streetscapes, squares, and parks.

Senast uppdaterad: 10 maj 2023